Wallpaper is just the type of decoration that can be used for any room in your house. It may be small but the only way to give an illusion of space is by using the right wallpaper to make it stand out. The options for home decor are endless these days. You have more freedom in choosing the colors, patterns, and designs. Also, if you are interested in making an accent wall or dividing your rooms into sections, this type of design is ideal for that!
Therefore, this only means that choosing the best option for your needs is fun and exciting, but sometimes confusing as well.
With that, you probably already know that finding the best wallpaper is an important part of interior design. But, are you aware that Ever Wallpaper, a company that specializes in printing and selling wallpapers, is just the perfect one for the job?
Here are some surprising things you need to know about Ever Wallpaper, its benefits, and what to expect in your home if you choose to go with it for all your interior design needs.
#1: Eco-friendly Materials
Ever Wallpaper is the newest provider of wallpapers and other home decor products in the USA. It has been producing high-quality wallpapers that became well-known for their unique and one-of-a-kind designs.
As a company that prides itself on being eco-friendly, Ever Wallpaper has been using 100% recycled content in all its production processes. This means that the materials used in their production are all-natural and eco-friendly, and they only use the best quality raw materials available. Furthermore, their products are made from recycled materials, which means that they are from recycled paper products that can be used again after they have been processed into wallpaper, making them very cost-effective for consumers who want to go green with their home decorating ideas.
The wallpapers from Ever Wallpaper come in many different patterns and styles. They have something for everyone, whether you are looking for a classic look or something more modern. Set out to be environmentally friendly, their wallpapers are safe for the environment and your health.
Some more benefits of using eco-friendly materials from Ever Wallpaper include:
1) It reduces the amount of waste produced by the manufacture of paper products.
2) It reduces the need to purchase new raw materials which leads to increased efficiency and lower costs.
3) The use of sustainable materials can be cost-effective as compared to conventional ones that require expensive machinery.
#2: Splash and Moisture Resistant
The Ever Wallpaper is dedicated to providing the best wallpaper products available. With that, they are offering a wide range of splash and moisture-resistant wallpapers that will be able to withstand the elements and any damage caused by spills or accidents.
Priding itself as the most durable option available in the market, its products will not peel off or deteriorate in any way when exposed to water. This is a huge advantage, especially for homes with kids and pets because you do not need to make your walls dry at all times to protect them from damage.
Another great feature of Ever Wallpaper products is its moisture-resistant surface that is safe from mold or mildew growth. If there is any kind of moisture build-up, then it will just wipe off with a wet cloth or sponge. This makes cleaning easier and less time-consuming since they can be quickly cleaned with water and mild soaps or wiped clean with a damp cloth, instead of harsh chemicals like bleach to remove mold or mildew.
This makes Ever Wallpaper the perfect choice for anyone who is looking for a long-lasting wallpaper product that can withstand both kids and adults alike.
#3: Durable Ink and Materials
Using only the best inks and coatings, Ever Wallpaper ensures that its wallpapers are not only beautiful, but also durable, long-lasting, and weather resistant. Their commitment to quality, innovation, and art is evident in everything they manufacture.
Their products are crafted from heavy-duty materials that make sure you get value for your money with your every purchase. Their wallpapers are made from a strong blend of silk, cotton, and polyester, which are lightweight, easy to wash, and can't fade easily for the years to come, making them more resistant to scratches, stains, abrasion, and fading.
These types of materials give you a long-lasting wall finish that will withstand heavy traffic while maintaining its original appearance. Perfect for any homeowner who wants to spruce up their home without having to hire a professional painter or decorator, they are great for any type of home decorating project because they are easy to apply and will hold up for several years.
If you are looking for a high-quality product at an affordable price and with a wide selection of designs, then this is the place to go!
#4: Optimized Color Rendering
The Ever Wallpaper has been developed to combine the best of both worlds with an innovative material that provides a great texture and feel, but also makes it safe from fading and discoloration over time.
With the optimized color rendering process, their products have appeared more vibrant and realistic because all colors granted a deeper and richer look without being too bright or over-saturated. Optimized color rendering is a process whereby the paper's embedded dyes are baked into the paper itself at high temperatures. This makes it easier on the eyes when looking at images on the wall as it makes the image stand out more from the background and closer to human vision.
This effect is produced by the company's meticulous craftsmanship resulting further in a reduced or eliminated need for additional dyes or pigments during production, thus cutting costs for both the company and consumers. Simply put, with the ongoing process, the company will be able to provide even more beautiful products at an even lower cost, and in return, people will be able to have a unique wallpaper experience at an affordable price.
As you can see, there are many benefits to using wallpaper in your home—and it may just be the perfect style option for you. So no matter if you're a homeowner or renting an apartment, don't neglect to keep wallpapers in mind when you're thinking of how to best decorate and give life to your home.
What else to look for at Ever Wallpaper?
Choosing a new wallpaper can be an exciting process. Whether you're redoing your entire house or just one room, there's so much to consider—from style and color to durability and even how long your wall will be used before you make a decision. Hence, it is largely important to find a trusted partner in decorating your home. Luckily, Ever Wallpaper has so much more to offer:
#1: Easy to Navigate Website
Ever Wallpaper has a user-friendly website suitable for both beginners and experts. It has an attractive design that makes it simple for everyone to find what they need and an easy-to-use navigation system that will help them look through all the available options in no time.
The website also has several different sections, including a blog and an e-commerce store.
The blog contains well-written articles with valuable information that can help anyone looking for wallpaper or home décor products and how to use them. Customers can read these articles even if they don't have any knowledge about wallpaper because they are written in an easy-to-understand way and for their consumption.
Meanwhile, the e-commerce store is filled with plenty of available wallpaper patterns and designs sorted by categories, rooms, and colors. Each wallpaper has an appealing product description that showcases its beyond-the-purpose and amusing layout. The e-commerce store also allows direct and hassle-free transactions as it lets users order directly through the website instead of redirecting them to a new one.
#2: Remarkable Designs
At Ever Wallpaper, they offer a wide range of original designs and unique products that have an excellent finish and are attractive. These wallpapers are versatile as they can be applied in any room, may it be for bedrooms, living rooms, bathrooms, study rooms, and many more including hallways and headboards.
Furthermore, business owners are also inclined to this type of decorative item as it can also be utilized in hotel rooms, restaurants, offices, and other business spaces both commercial and administrative. If you are looking for a wall pattern that will bring out the beauty of your home then look no further than Ever Wallpaper.
Meanwhile, with impressive patterns, they produce wallpapers that can fit any interior design theme from traditional to modern, lazy to bold, and minimalist to extravagant. These designs will also look great on almost any surface, including woods, tiles, or concrete.
With the wide array of options, you may find yourself overwhelmed at first glance. But don't worry! The company has an online gallery where you can view the many beautiful designs they offer and let them help you find the perfect one for your home. They also made it easy for you by categorizing all their designs into different categories such as nature, sea, animals, 3D, etc. as well as into room spaces and color palettes so that it's easier for you to choose one that suits your needs best.
And the best part? They have a great selection of custom wallpaper patterns so that you can choose the one that will match your decor.
#3: Exclusive Customized Design
Every customer has different needs when it comes to their own home or office space. Wallpaper understands this hence they provide exclusive customized design service which ensures that your space is personalized as per your requirements. This means that they will work closely with you in designing a unique theme or style that will speak about your personality and complement your existing décor perfectly!  
Free consultations are also included to discuss options with you before deciding on the final design and outlook of your wallpaper. You can make your own pattern, choose your own color palette, pick your own size and shape, and even select your preferred finish.
Customizing your own wallpaper only comes with three easy steps:
Upload the image of your design to the website.
Provide your favorite picture (don't choose a photo of a landscape) then the company's designer could draw it for you.
If you are not fully satisfied with the wallpaper patterns on the website, just give the necessary details and requirements so they can modify them accordingly.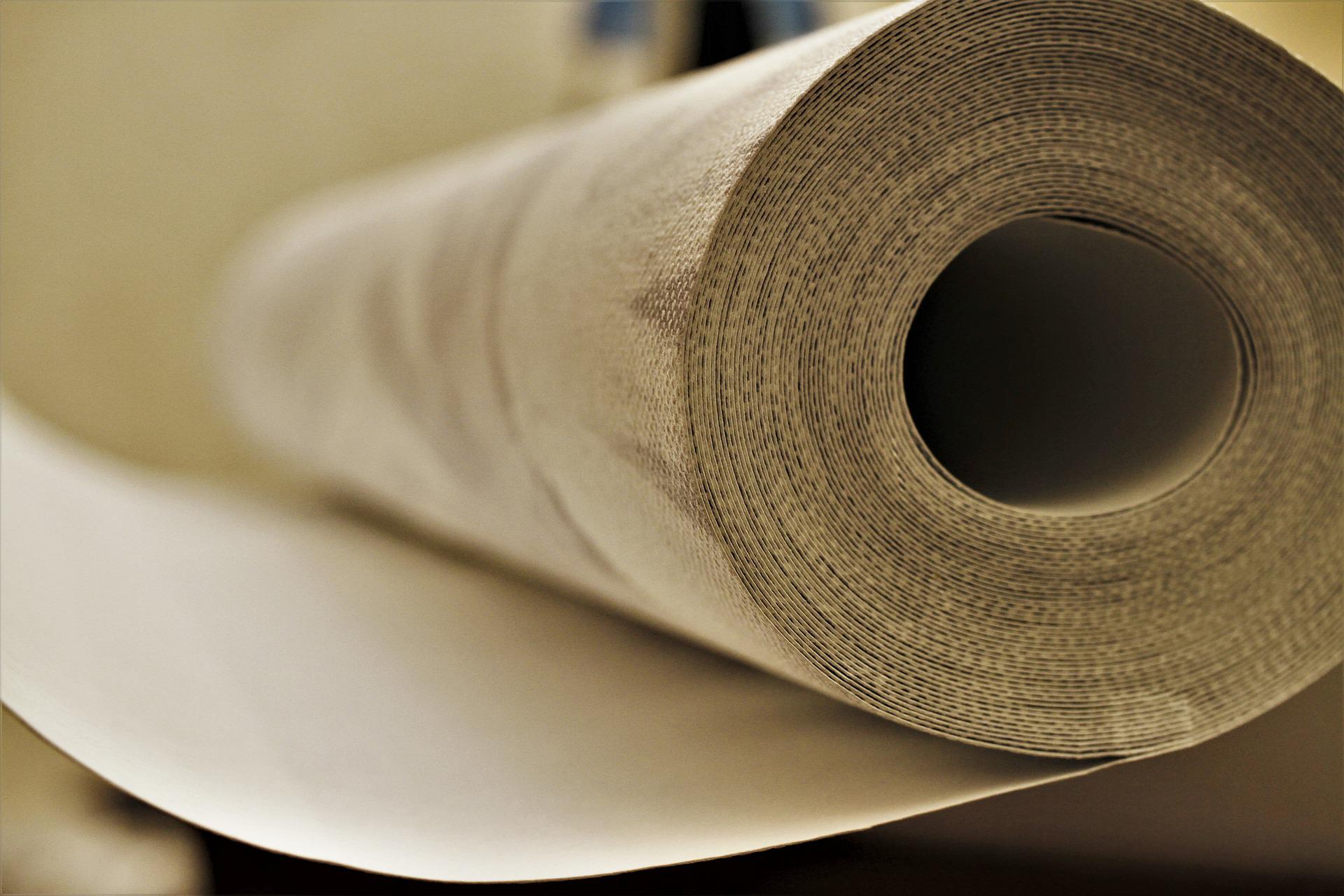 #4: Multiple Paper Type Choices
There are several different types of paper to choose from with Ever Wallpaper and each one gives a different feel to the patterns printed on them. These papers have been designed by some talented artists who have created beautiful works of art that can be hung up anywhere in your home.
These options include:
Medium- This type of wallpaper is made of two layers: one printed on top of the other. The top layer is typically patterned with a design or color scheme, while the bottom layer is plain white or cream. The most common reason for choosing medium paper is because it looks like real fabric but it has the added benefit of being more durable than other types of wallpaper. It also doesn't require any special tools to install which makes it perfect for beginners who have never installed any kind of wall covering before. Additionally, it is also ideal for those who have lots of light in their home as it won't show any imperfections or creases from various surfaces in your room at the same time it prevents you from dealing with the messiness of laying down traditional heavyweight finish wallpapers.
Heavy- Heavy paper type wallpaper has a much thicker backing than other types of wallpaper. This feature does not only help you keep it from stretching out over time, but also absorbs more sound from the outside that blocks out any unwanted noise from neighbors. Looking great for large windows and doors, it allows the light to come in and creates the illusion of more space in your room. Using heavy paper-type wallpaper also maintains a cool temperature in your bedroom, which can help with sleeping problems caused by hot or cold temperatures.
Peel and Stick- Peel and stick wallpaper is made of paper material that you can apply yourself to any wall. It is easy to install because it comes with adhesive strips that you simply peel off from the backing paper before sticking them onto your wall. The adhesive will hold until you remove them by removing the backing paper from the sticky side of each piece. One of the best things about using this type of wallpaper is that it will enable you to change the look of your walls whenever you want without having to go through any kind of hassle or problem. It is a great way for you to dress up your living space while saving money.
#5: Free Digital Mock-up Service
The Ever Wallpaper is one such company that provides an extensive range of free digital mock-ups for your use. Their mockup service applies to all the designs they offer so you can have a closer and clearer look at the layout you want or your space.
This feature is available anywhere and anytime you'd like for it is accessible to their website with a simple interface.
To try their free digital mock-up service, you can just follow these three easy steps:
1.Take a photo of your room with the wall that needs to be decorated.
2.Upload the photos to the website.
3.Enter all the details needed and wait for the intuitive mockup images to be sent to your email.
The Ever Wallpaper boasts about having great care to design their products to fit in with the latest trends in the market. They cater to all kinds of interior and exterior design services with their stylish and trendy designs that can enrich the look of any home or office space. As a team with extensive experience in designing all kinds of spaces, may it be for your home or business, they have proven to have a passion for creating and producing wonderful spaces to add value to the quality of your life.
How to Purchase Ever Wallpaper Products?
When visiting the website of Ever Wallpaper, you will find that there are different types of products available. You can choose from one of these products depending on your need and budget.
Once you have chosen your preferred wallpaper, the first thing you should do is to read the corresponding product descriptions and features for better knowledge about the design that you will purchase. You can click the "Get Started" button on the bottom left corner of the screen. This will take you directly to the page where you can fill in the information needed to proceed to the next steps.
1.Enter your wall size. Measure up your wall and enter its full height and width. You can type in the measurements using both the imperial system with feet and inches and the metric system through centimeters. You can flip the image if you'd like but take note that they will automatically add a 3cm margin for any wall measurement errors on your end. You will also have to check the "I approve the cropped image" box to ensure that they can get on with the image you want.
2.Choose your paper type. Choose the paper type according to your needs. You can pick from Medium, Heavy, or Peel and Stick papers - their most popular paper types. These papers offer a sharp print definition and excellent color vibrancy and are more suited to interior spaces such as your bedroom and living room. Each one has its distinct purpose so don't forget to select the ones you need. On this part, you can review the wall size you have entered with the paper type that you picked. And the lovely part here is you can get the final quote before clicking the "Add to cart" button and be taken to the shopping cart page.
3.Print and Ship. When it's time to make a payment, you will be sent to a page where you may input your credit card information or, if applicable, your PayPal account information. Just choose your preferred payment option to proceed with your purchase. After the payment, your wallpaper will be shipped for free within 5-8 working days. Then that's it! You can finally give life to your walls without all the hustle and bustle of going out and having to carry big and heavy wallpapers from the outside.
In the end, Ever Wallpaper is a top-quality, industry-leading product. You'll definitely be getting your money's worth out of purchase with this one. So, if you're looking for a high-quality, low-cost wallpaper to redecorate your walls, the Ever Wallpaper is surely worth checking out. And today, we've just revealed the secrets to its success.