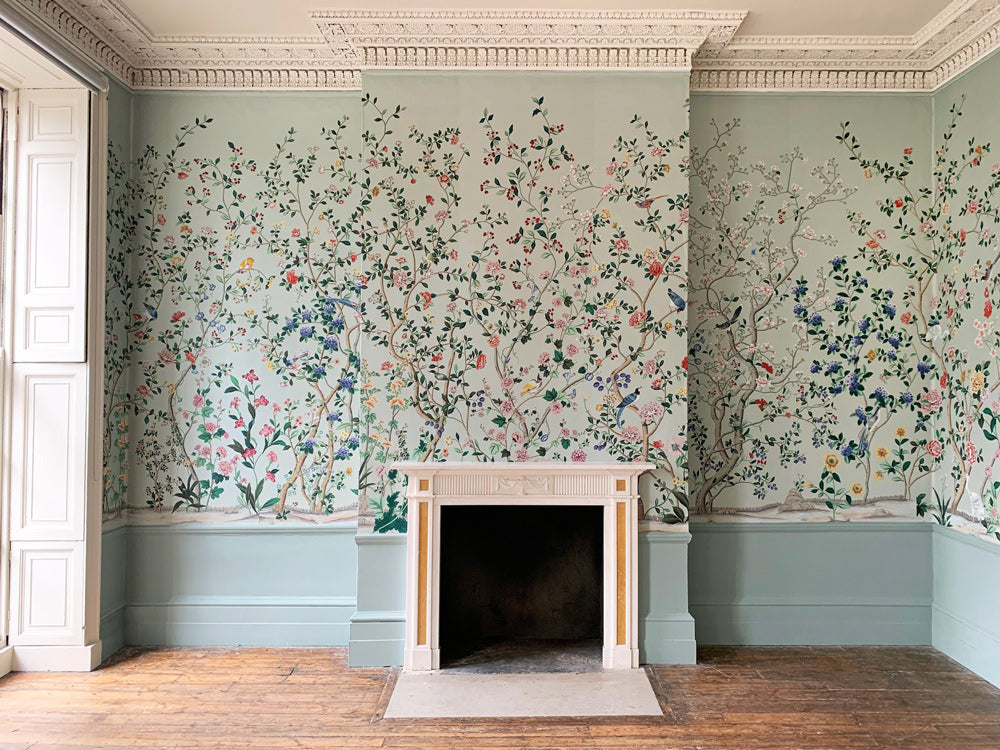 Home wallpapers are one of the most popular styles of home decoration. They are not only a great way to style your home, office, or business but also an essential part of our daily life. As a result, trends in home furnishings, technology, entertainment, fashion, and even home decors surface every year.  
With the ever-changing world of home design, the continuous flow of trends and fads will constantly come your way. But we get it: It's hard to choose the perfect wallpaper mural for your interior space while keeping up with all of these home interior decorating trends. So while there may be a new craze emerging every five minutes, we wanted to help out by pulling together what we think will become the top home design trends of 2023. But before we get to that, let's have a closer look at the wallpaper murals that made a big impression during the first half of this year.
Most Popular Wallpaper Murals during the First Half of 2022
The first half of 2022 was an exciting time for wallpaper designs. There were a lot of new trends that have been popular for a while and are now being brought to the forefront.
Here are some of the most popular wallpaper designs that left a huge impact during the first half of 2022:
Tropical- Tropical is one of the most popular trends in home decorating right now. People have come to love beach houses, so they want their walls to reflect that image.
Animal- Animal wallpapers are a great way to add some cute and cuddly animal images to your home. These are ideal for those who are fond of our little furry friends and other safari creatures. The animal wallpaper murals come in many different styles and designs. You can choose from tiger, elephant, giraffe, zebra, and lioness to the most common ones like kittens, puppies, butterflies, and birds.
Modern- Modern wallpapers have been popular for a long time. Some people love to use it on their walls because it looks very elegant yet subtle. Modern wallpapers are quite simple and easy to use, which makes them suitable for almost any type of decorating style.
Floral- Floral wallpapers are also very popular right now because they can be found in just about any room in the house, even bathrooms! Some of the most used patterns these days are based on flowers like roses, lilies, and orchids. These designs were proven to look amazing when they were not just pasted on walls but also framed and mounted like stunning landscapes.
Abstract- Abstract wallpapers have a simple but stylish design that looks great in almost any room decor style and color scheme. It is full of colorful patterns, making the print more eye-catching than usual wallpaper layouts. Abstract designs can make any space feel fresh, new, and modern and it is suitable for any room decoration, especially if you have children or pets at home who like playing with new things every day!
Wallpaper murals have refined their designs more intensely and created even more specialized, diverse patterns throughout the years. With all these changes going on, you can also expect a shift in the trend in home decors for the following year. However, the only thing for sure is that wallpaper murals will retain their position as a leader in the home interior industry, especially now that the essence of beauty and design in homes is slowly getting more attention. Hence, there's just so much to anticipate next year in terms of the possible modifications that may occur in the field of home decoration and interior projects.
Factors That May Affect the Trend in Wallpaper Murals in 2023
It may sound like an exaggeration, but in 2023 wallpaper murals will be as popular as ever. The trend has been growing steadily over the past few years, and it's not showing signs of stopping anytime soon. Many people are looking forward to the next decade when wallpaper murals are going to be all the rage again!
And the following are the major factors that may affect the trend in home wallpaper murals next year:
1. Technology- Technology has been developing at a fast pace, which means that there are more options now than ever before. New techniques may be introduced and new equipments may be invented that will help people to create their wallpapers on their own.
2. Price- The movement in the price of wallpapers is also one of the things that will dictate the coming trend in wall designs. This is because practicality plays a significant role in the type of wall mural that a person may purchase, since customers are more likely to be drawn into options that are cheaper yet can still do the job.
In addition to these, other key factors may include:
The popularity of home wall murals will continue to rise over time. The demand for those kinds of decor will increase as more people are attracted to them.
The cost of home wall murals is expected to be low in comparison to other types of artwork and designs. This will make it very affordable for many people who want to decorate their homes with such patterns.
There has been a significant increase in the number of people who are interested in having their own personalized home wall murals installed in their homes. This means that there is a huge demand for these kinds of things, which will also increase their price.
As you can see, there are a variety of factors at play, both positive and negative. But, the growth of wallpaper murals has been quite remarkable thus far. It can break you free from the confines of conventional wall decors and help you explore uncharted territory.
So if you're ready for some good old-fashioned fun in your home—and who isn't?—then this is the time to jump on board with this trend before everyone else does.
Trendy Wallpaper Murals You're Going to See in 2023
Wallpapers have been evolving continuously since their invention centuries ago. In the beginning, wallpapers were mainly made with fabric and paper pulp. Then came cork, which was used for wall panels and ceilings. Today, there are many different types of wallpapers that are available in the market with varying styles, patterns, and textures depending on their purpose.
Here are some of the trending designs that you can expect in 2023, based on our research efforts. These trends will help you choose better products that will suit your needs as well as your home décor style preferences to make sure that your walls will look great at all times.
Flower Wallpapers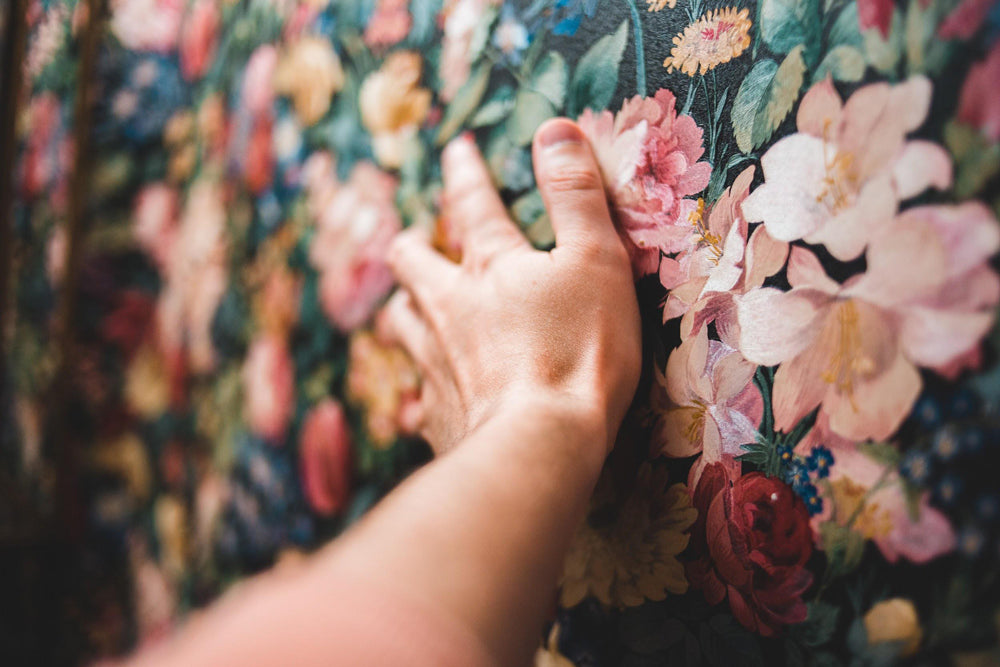 Flower wallpapers have been loved by many this year. They are a great way to add some freshness and beauty to any space. The patterned floral wallpaper is an easy step to update your home or office, but it also makes an ideal gift for anyone who loves flowers and plants. Flower wallpaper designs can be used to create a modern look in your space or they can be paired with other patterns such as geometric patterns or stripes. They can even be combined with other elements such as wood paneling in an overall neutral palette. The versatility of flower wallpapers makes them popular among interior designers and decorators across the country. They are often used for commercial spaces, but they're also perfect for residential applications like bedrooms, living rooms, and kitchens.
Animal Wallpapers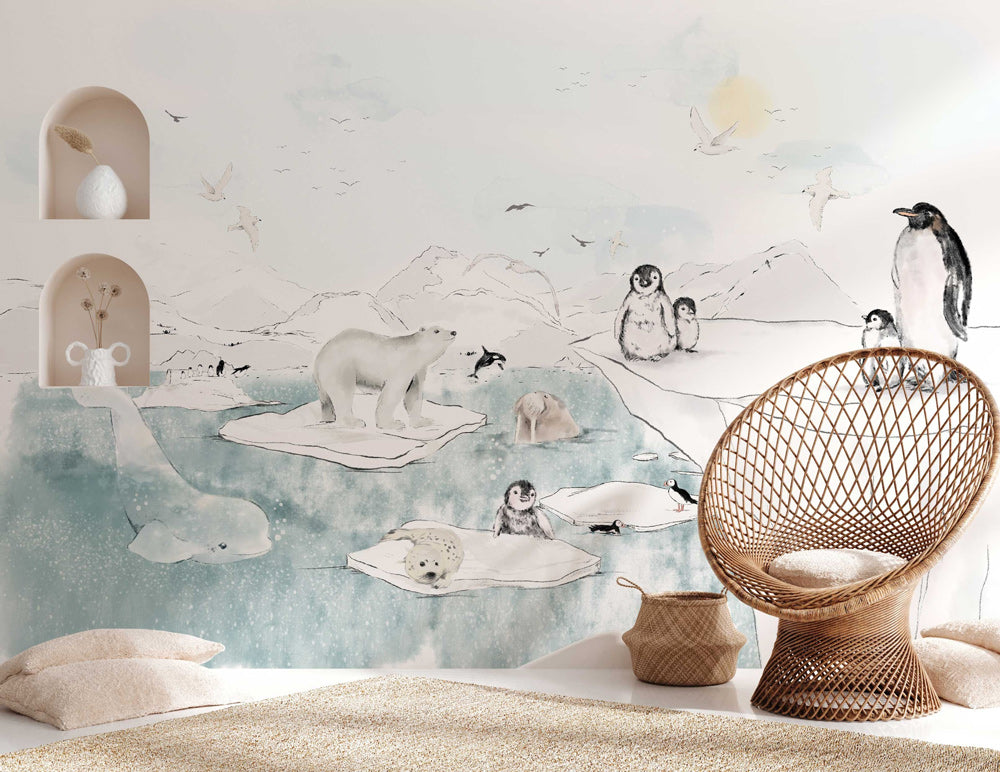 People love animals because they bring joy into their lives, while making them feel happy when they come across such cute creatures. It is no wonder then that these adorable animals have become one of the most popular designs for home décor items like wallpapers, cushions, and other decorative items which can be placed in any room of your house or office space to add some zest to it. They're also an excellent way to get kids excited about decorating. Animal wallpapers are often very appealing and colorful, which makes them interesting and fun. They can take on many different forms and styles, but the most popular ones include birds, dogs, cats, and bears.
Urban Street Art/ Graffiti Wallpapers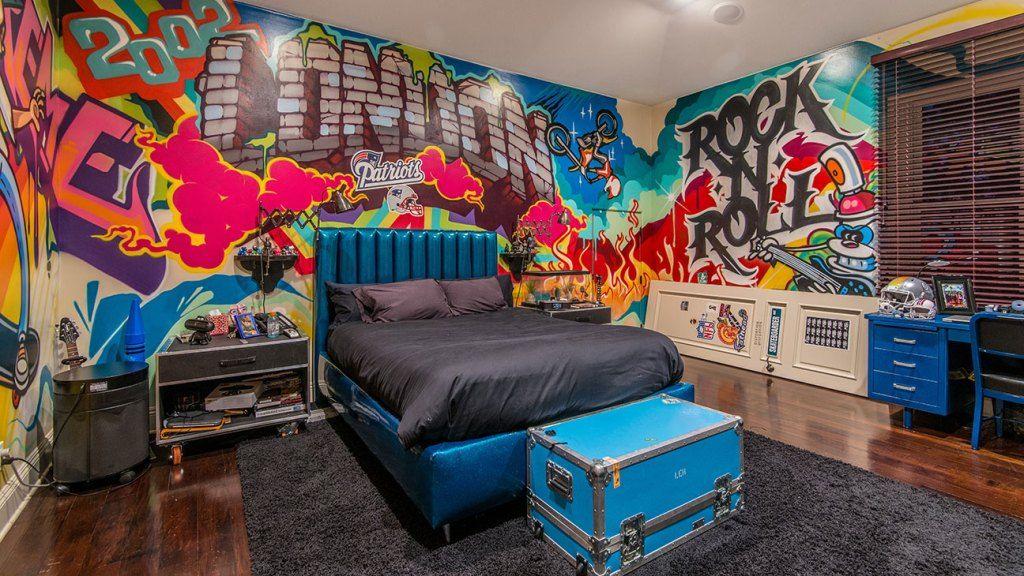 Urban Street Art or Graffiti Wallpapers are the latest trend in the world of wall decors. This type of wall design is very colorful and vibrant, which appeals to everyone's sense of color and style. This design is especially popular among young people who love to express their individuality through their interior design choices. The pattern is often applied by interior designers to make home decorating more interesting, creative, and trendy. They can be found on many surfaces, like walls and floors, and can also be used as an interior design element on furniture and other objects.
Abstract Art Wallpapers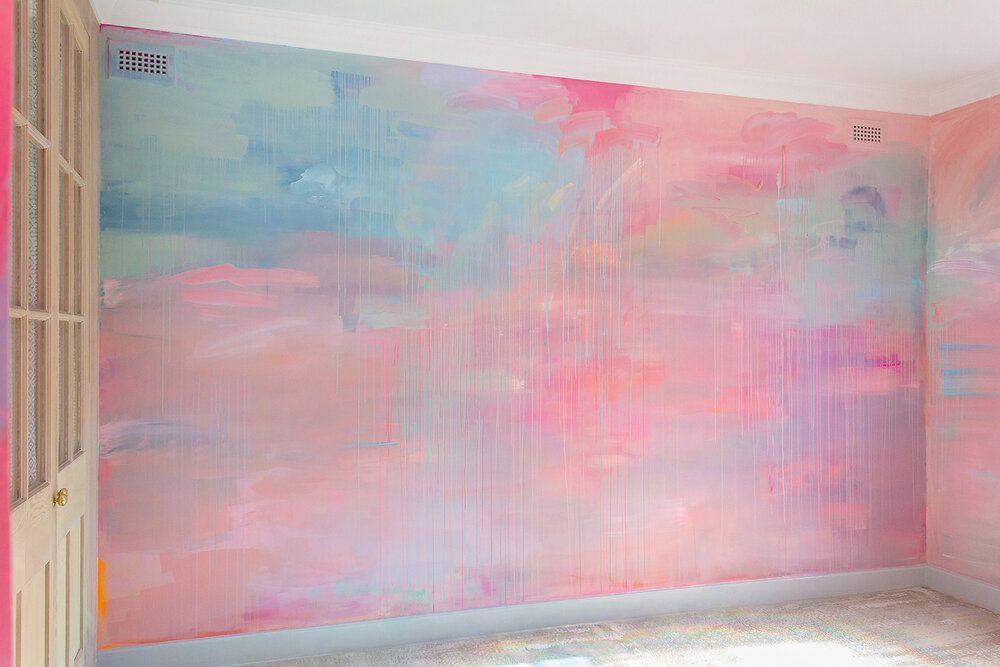 Abstract art is an artistic genre that has no specific subject or theme. It focuses on pure forms, shapes, colors, and lines rather than objects or people. This type of wallpaper can be used in different ways depending on its size, shape, and color combination. People love abstract designs because they can easily merge different types of art into one cohesive piece that fits perfectly with their room's décor. In the modern age, people use abstract art wallpapers as patterns to enhance their homes and make them more comfortable for them. The abstract layout is often utilized to give an artistic touch to any room, from the bedroom to the living room. They can also be used on walls without hangings or frames like in bathrooms or kitchens where they create a sense of privacy and add some unique texture to the area.
Geometric Wallpapers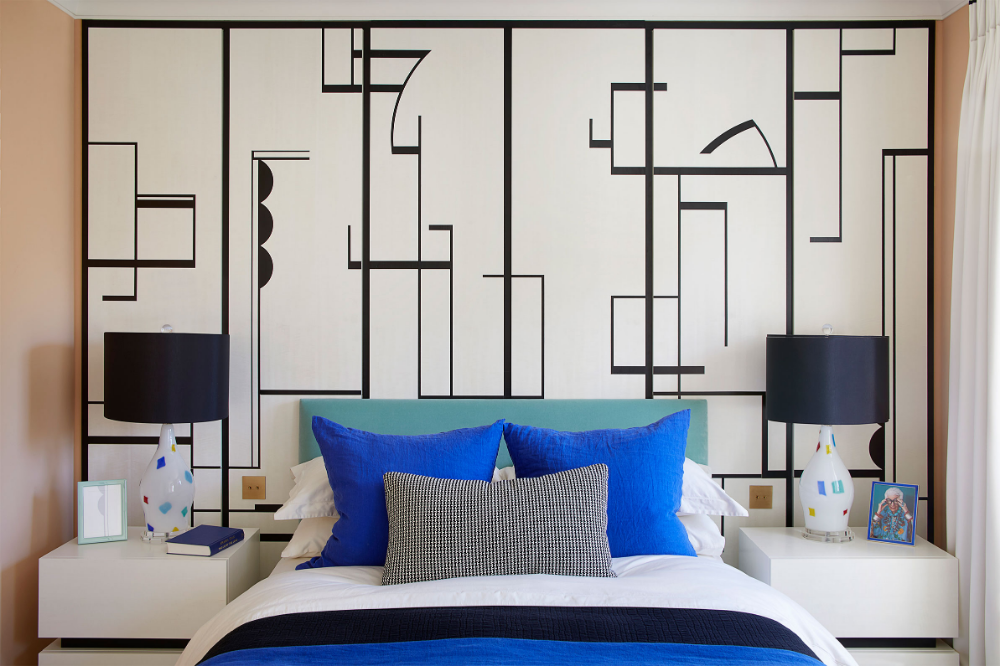 Geometric wallpapers are becoming more and more popular these days because of their simplicity and elegant design. They are perfect for any kind of interior style, whether it is modern or classic. You can use them to give a fresh look to your house or office by applying them on the walls or even on furniture, like tables and chairs. You can find many types of geometric wallpapers online today such as squares, rectangles, triangles, and so on. You can also choose from different colors like white, black, and many others depending on what you want to achieve with the design pattern that you have chosen for your interior design project.
Wallpapers will continue to be a viable and popular choice for interior design. It's versatile, practical, and has a great deal of variety to offer homeowners who want to add some flair to their living spaces.
Sometimes the easiest way to put a fresh spin on an otherwise bland decorating style is to switch out your old wallpapers with new designs that work better in your favored room. Whether you're looking for bolder, more vibrant colors, or calmer hues, there's a wide array of options for every individual's taste. If you want to make your home pop with new wallpaper designs, look through these patterns and pick out those you think would look good. With any luck, they'll be exactly what your home needs!
Bring Life to Your Living Space With Trendy Wallpaper Murals
Wallpaper murals have become very popular in recent years, especially among interior designers. The reason for this is simple: wallpaper murals can add life to your living space and make it look more attractive. From the small bathroom to the larger living room, there are so many different ways that you can use wallpaper murals for decorating purposes.
The importance of bringing life to living spaces using popular wallpaper murals cannot be emphasized enough. Wallpaper mural designs are becoming increasingly known because they do not only beautify a room but also provide a unique artistic touch that other types of wallpapers do not offer.
In most cases, wallpaper mural designs don't sacrifice durability or quality for their artistic appeal either which makes them ideal options for people looking for wallpapers that will last longer and look good while doing it!
With all these reasons in mind, you should definitely consider adding some trendy wallpaper murals to your home!